May Lovings
It's Saturday on this side of the planet and, inspired by Lilly Tales, I'll be doing a round-up of the things I've loved over the last month.
Clunes book festival
A festival of books, mainly second-hand but also new, and even some stalls dedicated to launching new books, held annually in the small country town of Clunes, Victoria. Every Kim, Chris and Harry had their own book stall, inside or in front of houses and in every business in the town, including the real estate, newsagents' and RSL hall. It's $10 for a full festival pass, and I recommend taking cash with you – there was only one working ATM when I got there on the Sunday and hardly any of the stalls or shops had Eftpos
I bought so many books… *shivers with pleasure*
Emily Bitto's The Strays, bought in the Readings book tent
Original copies of old timey newspapers for sale
Yes, I found an actual Little Book of Calm! #blackbooks
Who wouldn't love a micro-book?
Find more about next year's festival here
Flow magazine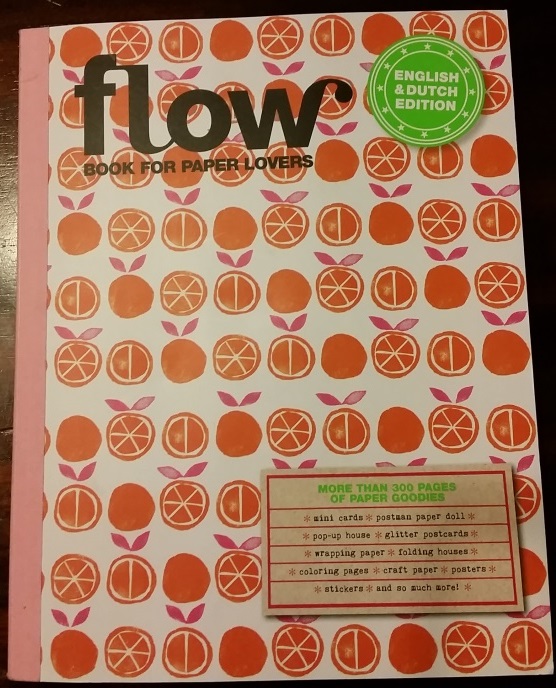 I discovered this gorgeous little gem quite by accident in my local newsagent. Everything in it is adorable and, more importantly, USEFUL! They put out a regular magazine featuring paper-lover's wet-dream material and this is their yearly bumper edition. Including postcards, gift tags, wrapping paper, paper dolls, stickers, and beautiful illustrations.
A book of papery happiness
The world of Flow
Gorgeous illustrated wrapping paper, craft paper, and the postman paper doll (no high-vis to be seen!) and just… PAPER!
Cut-out paper houses to be glued into 3D
The website for Flow is here, but international orders are quite expensive. I suggest asking your local friendly newsagent to order it in, then actually buying if from them. It's worth buying at least one edition just for the fun of pulling the whole thing apart, decorating, gluing, folding, sticking, writing and sending the paper – it's like Flow exploded in my study and stuck to the walls!
The Sticky Institute
The Sticky Institute has been on my check-out list for a while now. The website describes itself thus:
"We are ardent defenders of zine culture.
Sticky Institute is a shop and resource devoted entirely to zines. We sell zines on behalf of zinemakers, and since opening in 2001 have stocked over 12,000 zine titles.
We have space to create and copy zines. Zinemakers are welcome to use the photocopier, long-armed staplers, typewriters and other resources provided.
Sticky also runs and curates the annual zine celebration Festival Of The Photocopier, which includes the largest zine fair in Australia, held at Melbourne Town Hall.
Sticky is a 100% volunteer-run space."
It is located in the Degraves Subway (which is a fascinating little trip in itself), tucked among the hipster clothes shops. Every inch of wall space is covered in zines of every kind imaginable. There is a small section for free zines, but most of them are a few dollars. They come in every conceivable size, shape and style, with illustrations, photos, handwritten notes, in envelopes, hard copy, soft copy, colour, black and white, cut and pasted, constructed any way you can imagine. It was like being in a small hand-cut library. I bought two small zines, pictured below.
The Girl With The Pigeon Tail, by Gemma Flack
R
I Don't Know What I Want To Do With My Life, by Ayano Takuchi
Their website is here
R.M.C. Stamps & second hand books
I had to kill some time in Moonee Ponds and I happily wandered into R.M.C. Stamps, Coins, Secondhand Books, CDs and DVDs. They mainly sell books; it's one of those teensy little shops that you walk into and find yourself in complete silence because the double and triple-stacked walls around you absorb all the noise. It. Is. Amazing. So many books procured that day…
Beeswax lip balm
Procured at the Flemington Farmer's Market, this gorgeous and handy little item is my entire make-up collection. Bought from the Walkabout Apiaries honey stall, I also bought some beeswax candles and some of the most delicious honey I have ever tasted.
T2 French Early Grey
Most people know about this already, but I can't write enough about how much love tea. T2 is a little expensive but their quality can't be faulted. I recently bought their French Earl Grey; a long-time favourite, and am sipping it as I write. They have stores in several Australian cities, are sold in many cafes and supermarkets, and can also be ordered online.
And lovable packaging
The Cat Empire Rising With The Sun tour & album, including vital merch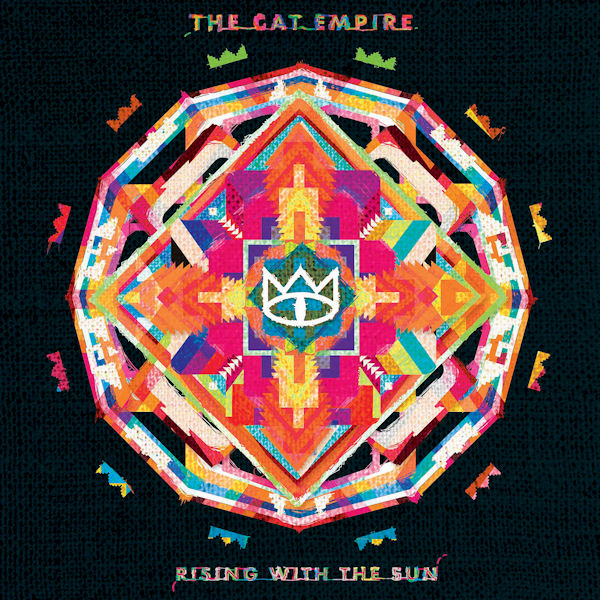 I've loved The Cat Empire since Hello bopped out of the radio way back in the early 2000s. Rising With The Sun is their eighth album, released this year, and their tour has brought them back to their home town of Melbourne. I've been listening to the album all week, and of course purchased vital merchandise at the show:
My cat knows what's up
Their other albums, all of which I own and love, are The Cat Empire (2003), Two Shoes (2005: my favourite), Cities (2006), So Many Nights (2007), Live on Earth (2009), Cinema (2010), and Steal the Light (2013).
Their website is here, and I seriously recommend listening to at least one of their albums, preferably in summer while drinking something chilled.
Books, obviously
I read a lot, all the time, and now I write it all down because sometimes I forget what I've read or what I'm currently reading. May was a pretty quiet reading month, mainly featuring the following:
All That I Am, by Anna Funder
By Perth author Anna Funder, set during the Second World War, brilliantly written. The review can be found here.
Bloom County: The Complete Library, 1980-1982
1980s American political cartons might seem like a weird choice of reading, but it's a bit of a family legacy. And they're ducking hilarious.
Jamie's America, by Jamie Oliver
This might also seem like a weird choice of reading, but among the recipes are travel stories, food stories, family stories, place stories – the food is almost incidental to the fascinating collection of human story in this book.
Dr Who, seasons 1-4
The ninth, tenth and eleventh doctors: 
Christopher Eccleston, David Tennant & Matt Smith
The TARDIS
This show has been ever-present throughout my life: both my parents watched it back when it was black and white and the special effects were filmed through vaseline-covered lenses on the rooftop of the BBC. It's improved since then. I've just finished season 4 and am now picking up where I last stopped watching it back in 2008. I'm very excited and my nerdy senses are tingling.
The fan-base of this show is immense, generating art, fan fiction, spin-off series, the whole deal. I recently tried to teach myself to write in Gallifreyan circle language – it did not go well. So here is a fan art picture of 'I love you', written in Gallifreyan:
Ain't that somethin'?
No doubt next month I'll be writing about series 5-present. I have my doubts about Peter Capaldi, the twelfth doctor, and we shall see.